[Update 2023/07/25: Several years later, I regret contributing to the cult of personality around Elon Musk. At the time, in 2016, he still seemed like a green energy champion and space innovator. The analogy I took from one of his talks and applied to APIs below still applies. However, the last several years' worth of actions have proven him loathsome. I'm sorry for having elevated this individual in whatever small way.]
When I presented '3 Ways Conway's Law Affects API Governance' at the 2016 API Strategy Conference, I had no idea that it would become my most requested talk. Even now, a year later, I still get the occasional email asking if the talk has been posted anywhere. What had started as a handful of observations in how organizational structure was showing up in API designs had struck a cord with those in other areas.
So why haven't I shared the deck before now? No good reason; there just always seemed to be some other more pressing need (or want). However, people persisted and made me realize that the content wasn't just a blip in the conference milieu; rather, it was something that needed to be shared.
So, without further ado, here's "3 Ways Conway's Law Affects API Governance".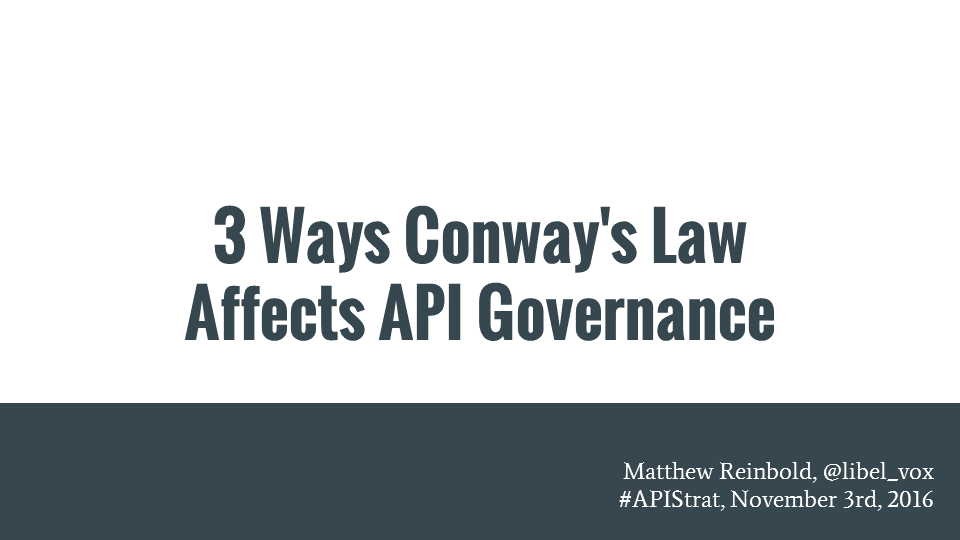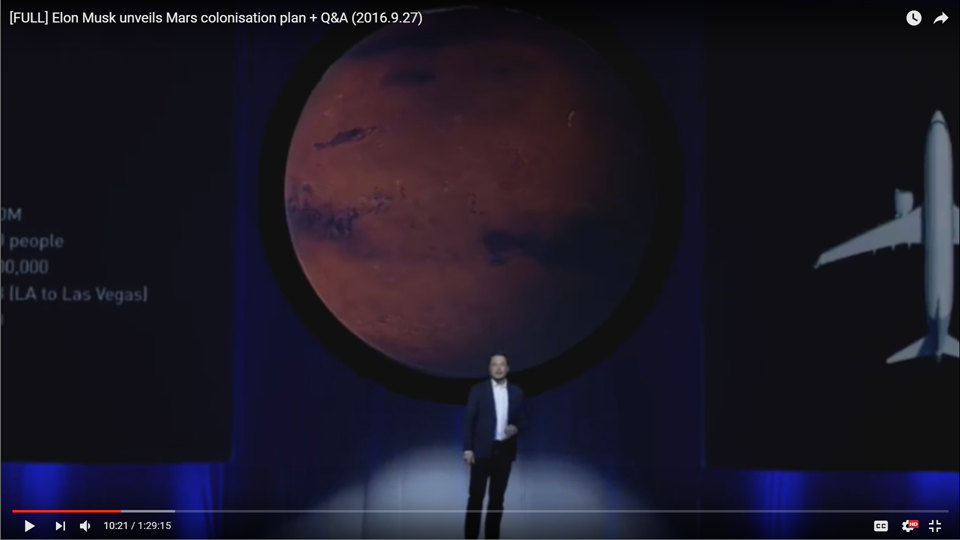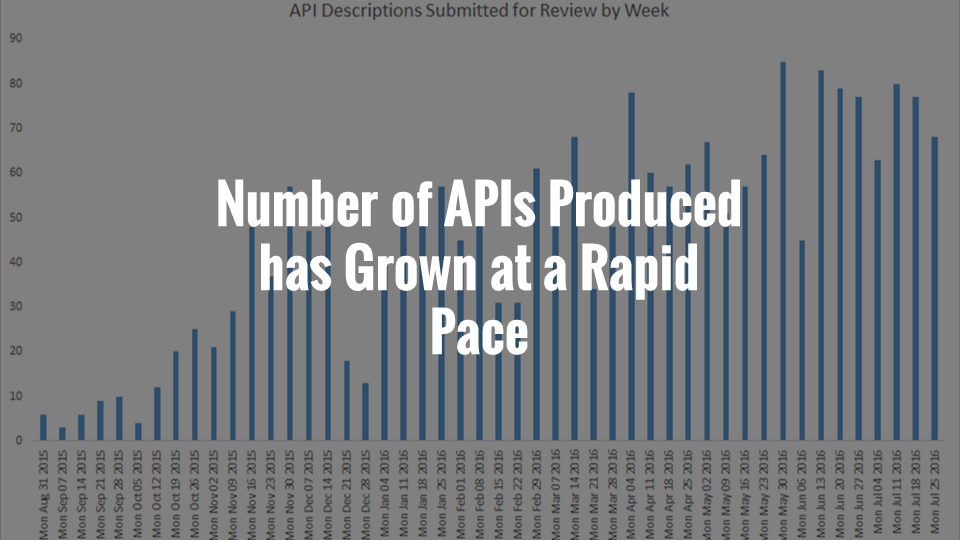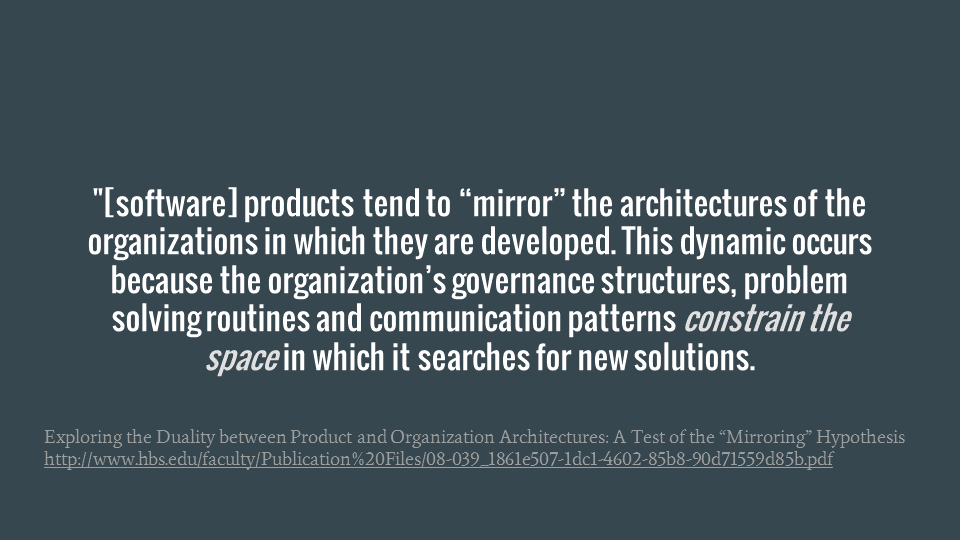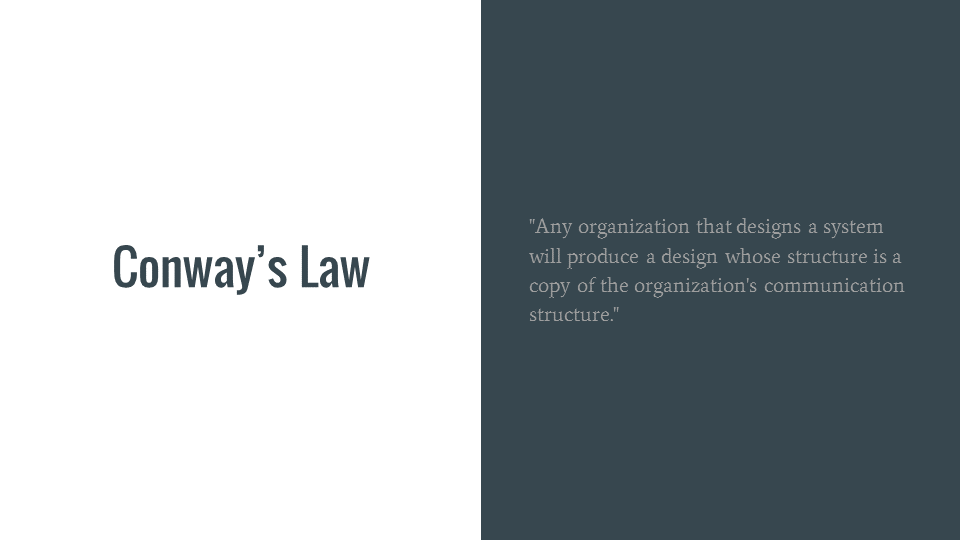 This isn't new, revelatory linkbait dominating social media at the moment. Conway made these observations about software development in 1968. The reason we're still talking about it today is because it continues to illustrate a fundamental piece of human behavior.
As Conway, more formally, stated:
"Consider a large system S that the government wants to build. The government hires company X to build system S. Say company X has three engineering groups, E1, E2, and E3 that participate in the project. Conway's law suggests that it is likely that the resultant system will consist of 3 major subsystems (S1, S2, S3), each built by one of the engineering groups. More importantly, the resultant interfaces between the subsystems (S1-S2, S1-S3, etc) will reflect the quality and nature of the real-world interpersonal communications between the respective engineering groups (E1-E2, E1-E3, etc)."
Let's discuss how this behavior affects API design.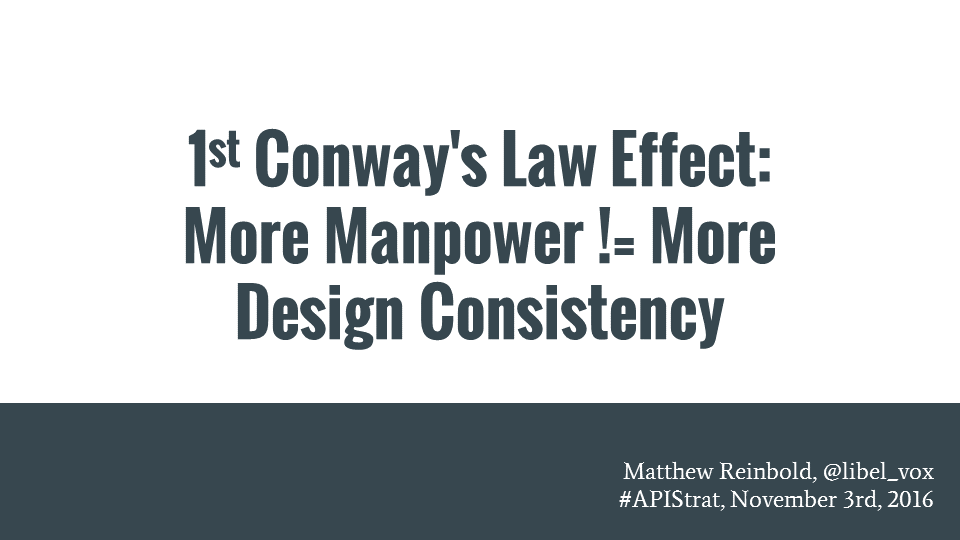 Businesses need to incentivize correct bounded context creations first, then apply manpower; not the other way around.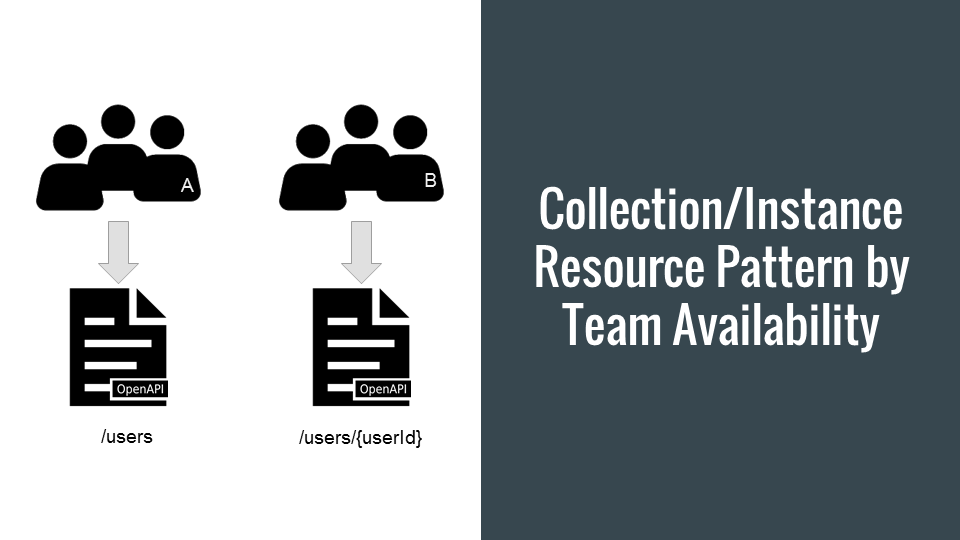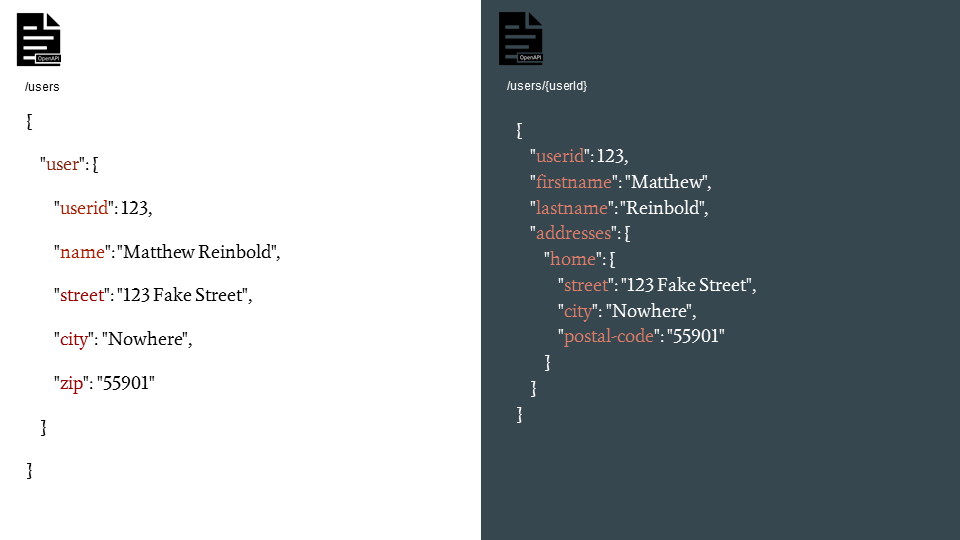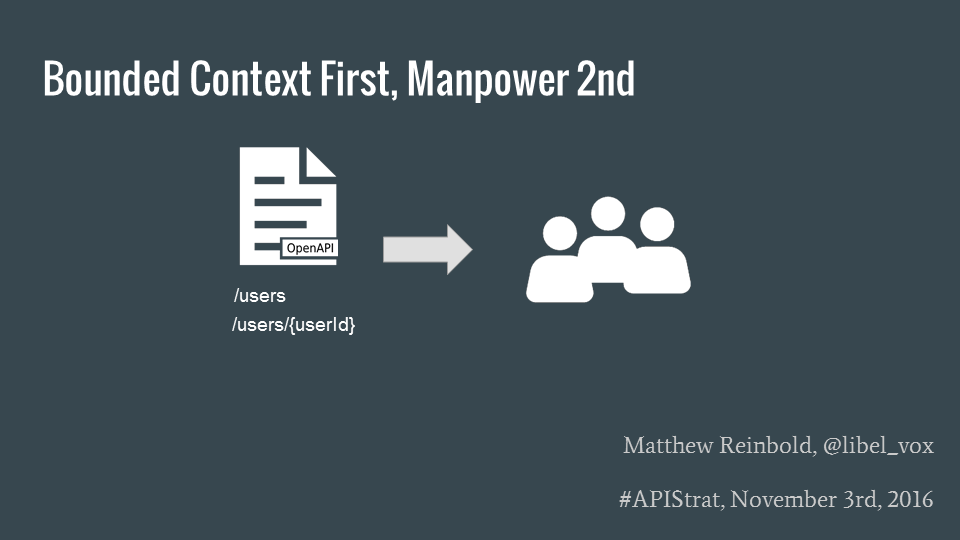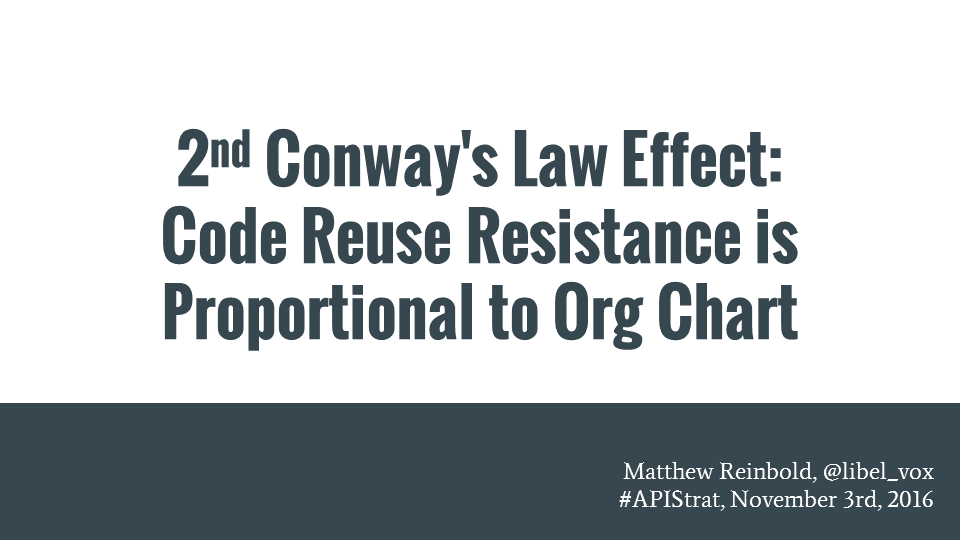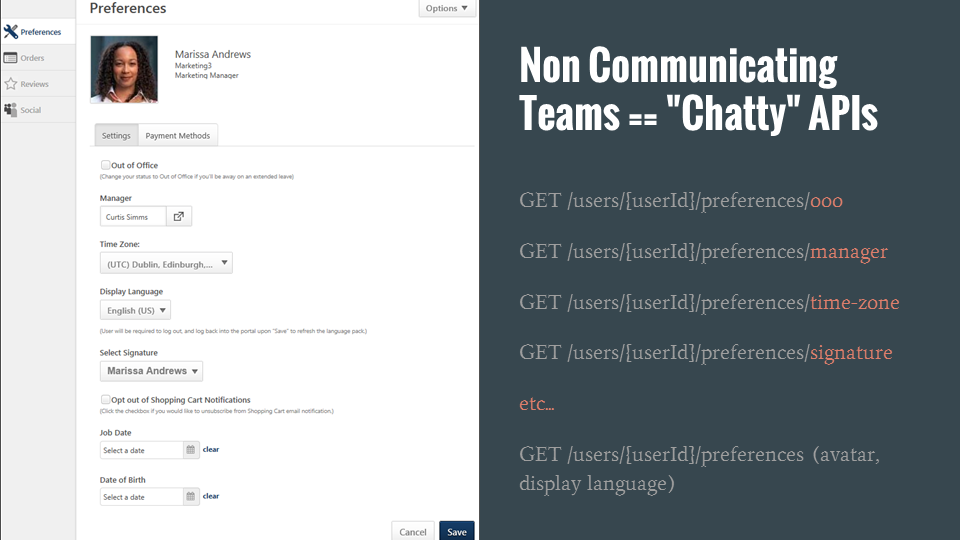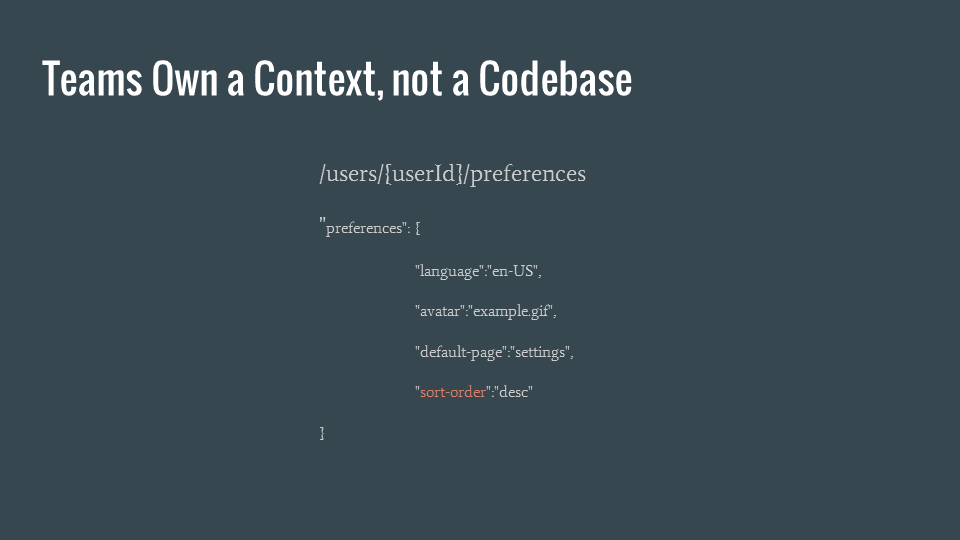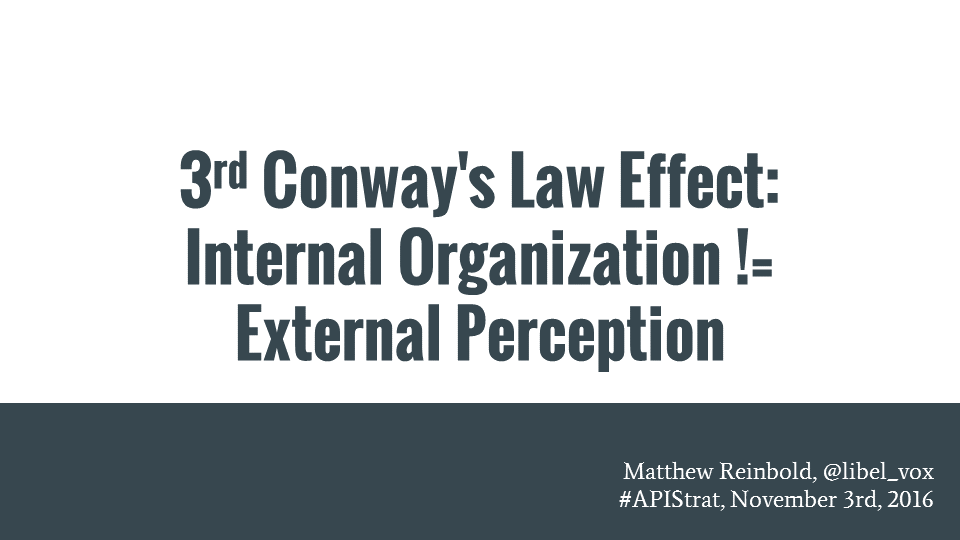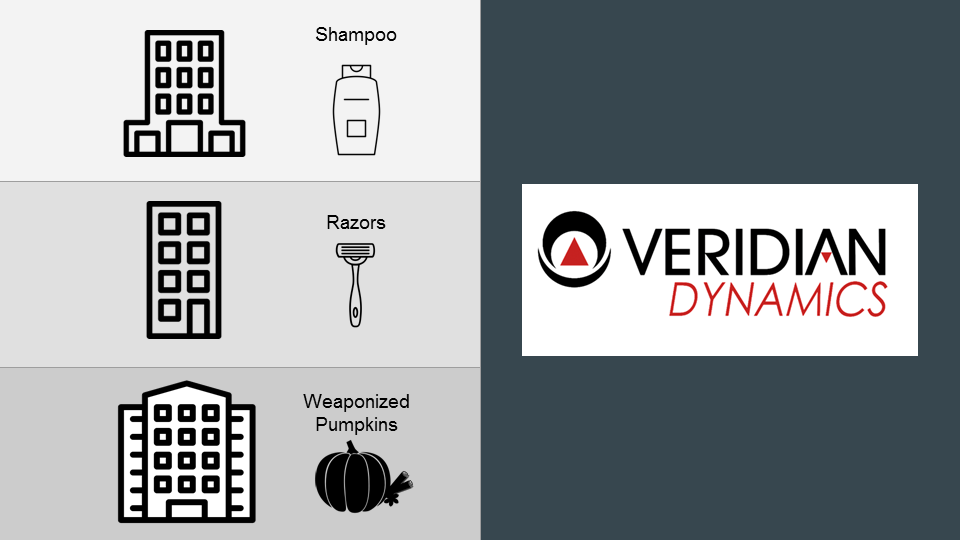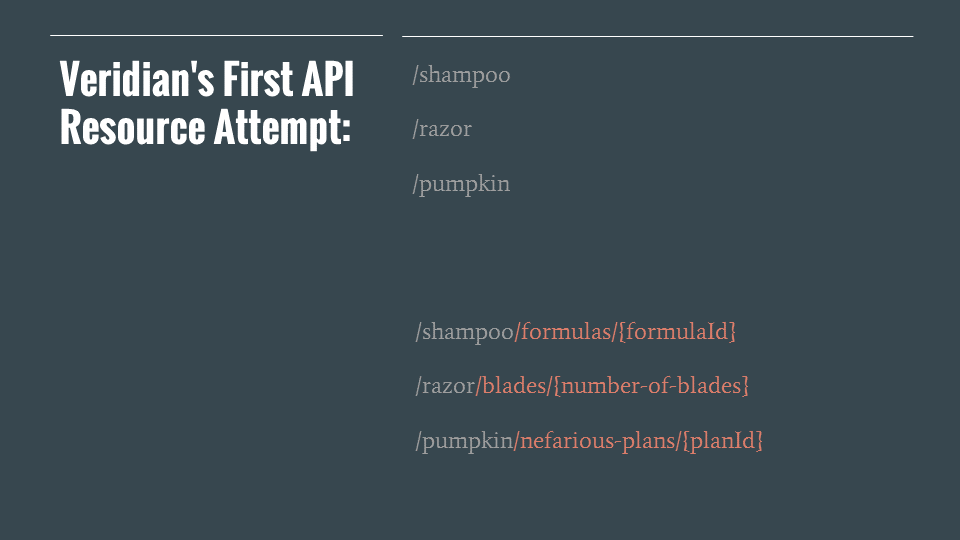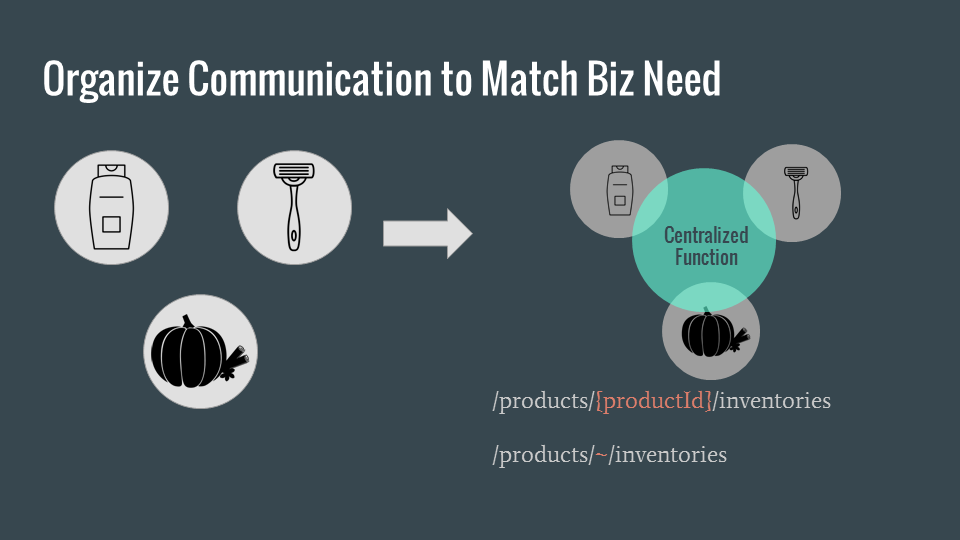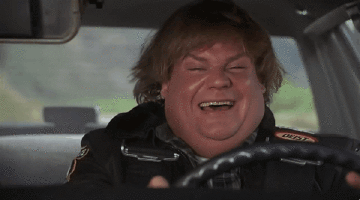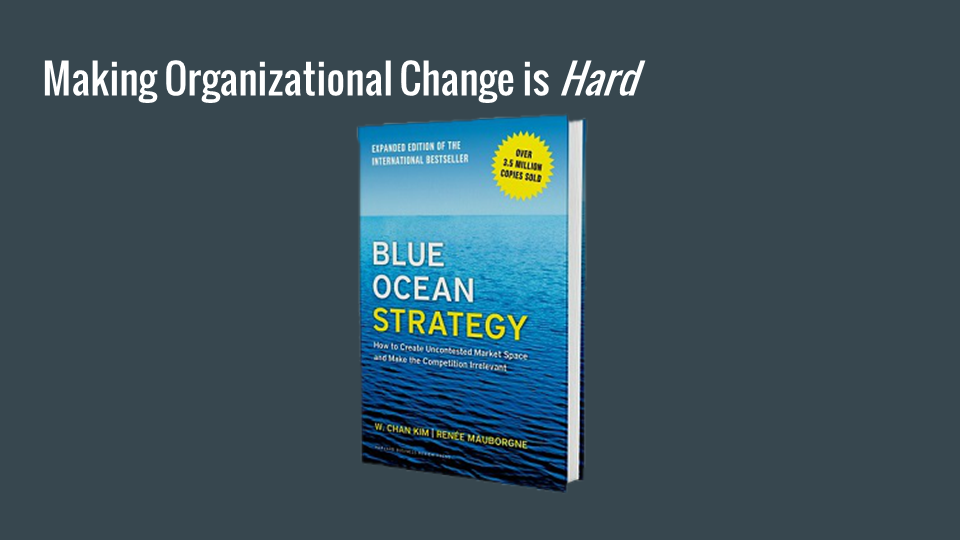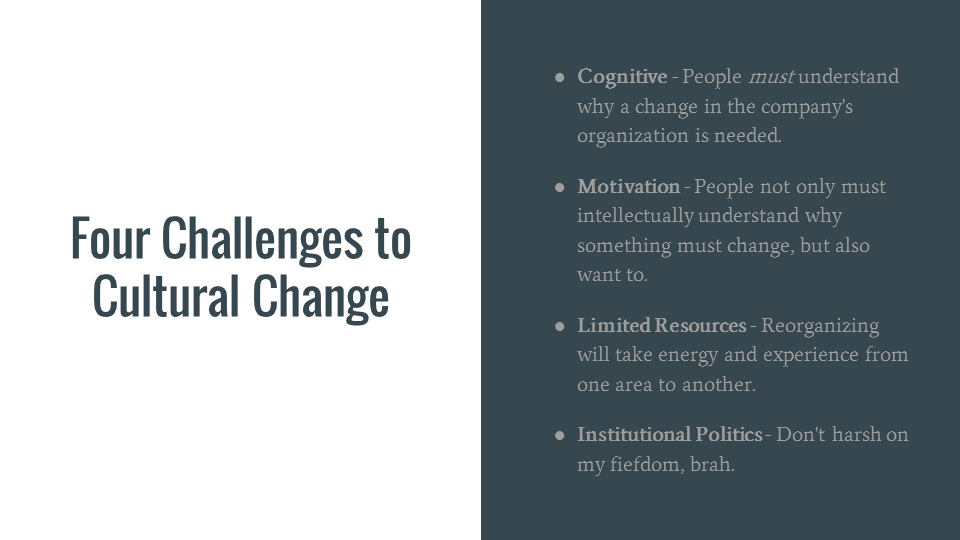 The incentives here may be intrinsic (why aren't we the API Twilio or SendGrid of retail giants?) or extrinsic (we have quantified the amount of lost sales the integration headaches are costing our business). Either way understanding there is a problem and wanting to take action are two different things.
The next challenge to cultural change are resources (or the lack thereof). Suppose that we've shown Veridian's engineers the problem. And they are motivated to solve it because they see how the current design is limiting new initiatives. However, they may question where the budget for this new centralized, product API comes from. Or state that redesigning the API needs to be put on a backlog, the prioritization to be fought over at the next planning iteration.
The final challenge may be the most difficult: the institutional politics. Teams within each one of Veridian's divisions may acknowledge there is a problem (but it is someone else's problem). They are motivated to change (if that change supports their already existing initiatives). They might be committed to helping the company get more business (as long as it doesn't come at the expense to what the divisions are doing).
The politics don't go away because we're talking about technology. If anything, they get more complex.
(Update: 2020-03-25) Since publishing, I have read a number of additional books unpacking digital transformation and shifting corporate behavior. Two of the best are Agendashift, by Mike Burrows, and Switch, by Chip and Dan Heath.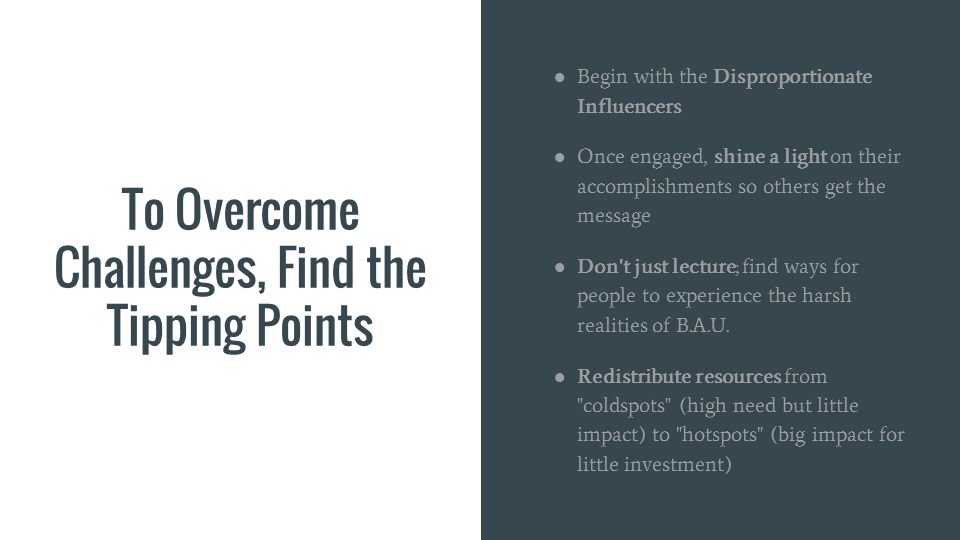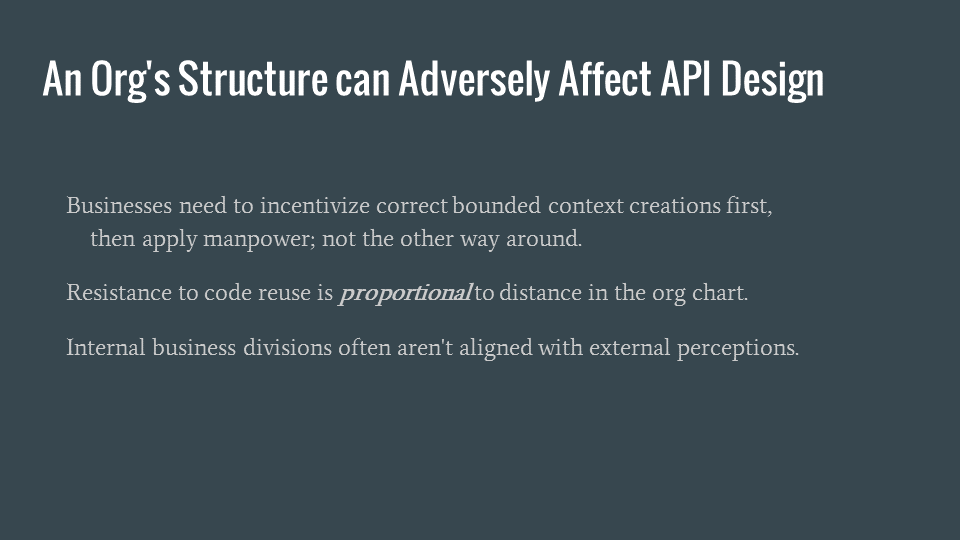 Thank you for your attention.
---
Update: