We're all Kin
On Kin Lane and the Fulfillment of Community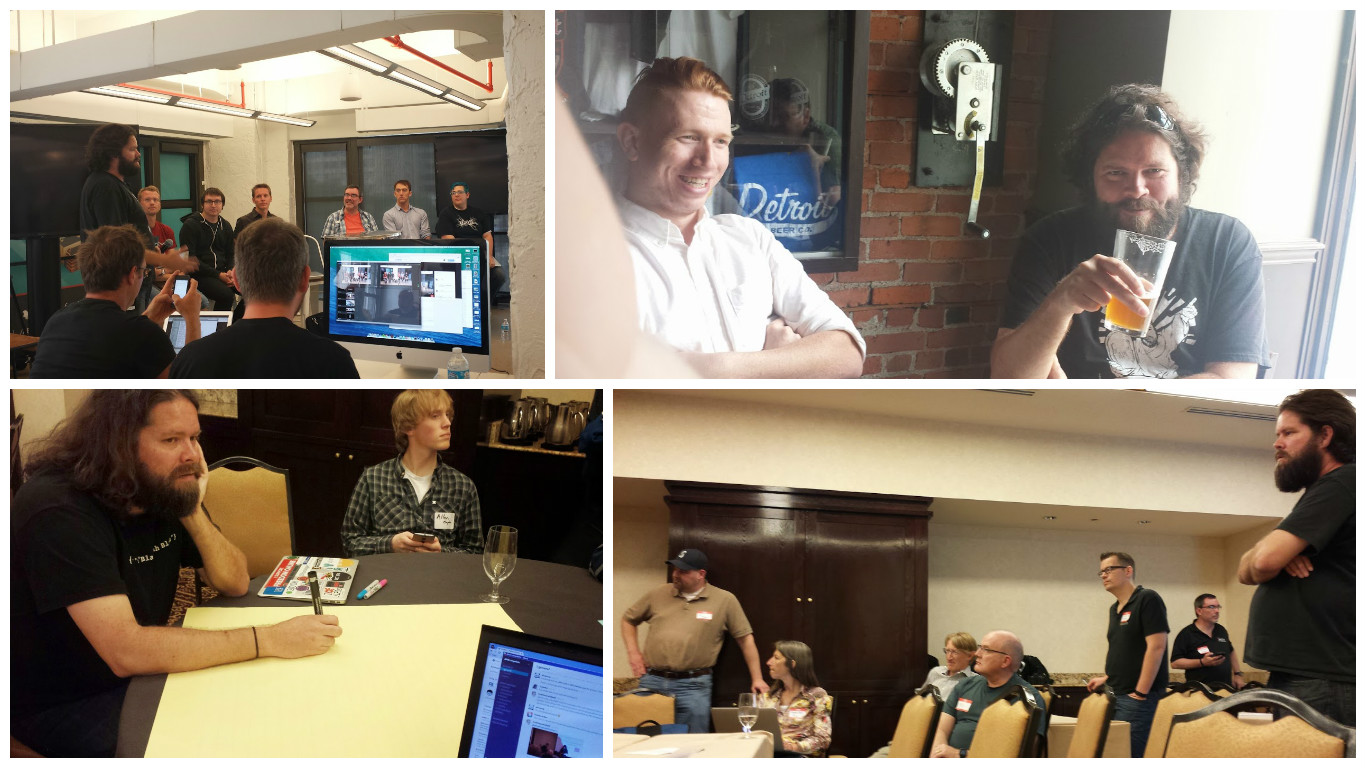 There is no doubt that Kin is making the right call to step back and focus on his immediate family's need. He's selling the brand that is so synonymous with the burly, passionate futurist we've all come to love and respect. I've always admired Kin for the principled, transparent person he represents, publically and privately. He wouldn't be the Kin that we've come to know and love if he did anything different.
It may be six months. It may be a year. But at some point, Kin will come back to the community. Should we sit idly until he re-dons the "API Evangelist" mantle? Absolutely not.
I've lost track of the number of times that he has personally encouraged (sometimes even goaded) me to put more out there for the good of everyone. Kin's evangelism was never about prioritizing his personal brand (although he ended up with iconic T-shirts). It wasn't about maximizing the monetization potential of his audience (even though he was able to make a living consulting). It wasn't about being identified for his "thought-leadership" in spite of the fact he was awarded the title "Presidential Innovation Fellow". He endlessly encouraged and rallied a community because he knew there was so much more to API development than what any one person or company could encapsulate. The community came first and the trappings of niche celebrity, possible in the Internet age, was a by-product.
There is an indiegogo campaign to help support Kin while he sets aside his job to save a life. If you can help, great. What Kin would want just as much, if I know him like I think I do however, is for you to share your stories.
It won't be the same without Kin's rapid-fire braindumps on the rapidly evolving API economy. But the answer is not to accept the coming void. The correct response is for the community to fill the silence with our own perspectives, postmortems, and diatribes. Kin should not return and find things as he left them. Instead, to best honor his work thus far, the community should grow and flourish in his image (minus, perhaps, the bushy beard and rushed grammatical mistakes ;) ).
Regardless of your talent or ability, you have experiences and questions developing APIs that are worth sharing. Anyone can write a post, or share a video, or respond to a newsletter. We're all capable of being Kin. Do that, and his steadfast belief in community being stronger than any one individual is validated.